There are many name for this kind of cheesecake, such as soufflé cheesecake, Japanese cotton cheesecake, Japanese chiffon cheesecake or just Japanese cheesecake. Some just use three ingredients. Other use more that. Both will mix cream cheese mixture with egg white (meringue). Some use milk and butter or sour cream and butter. Other just use whipping cream with no butter.
My first attempt is using three ingredients recipe. The result was satisfactory. The cake is light and fluffy.
Recipe
Videos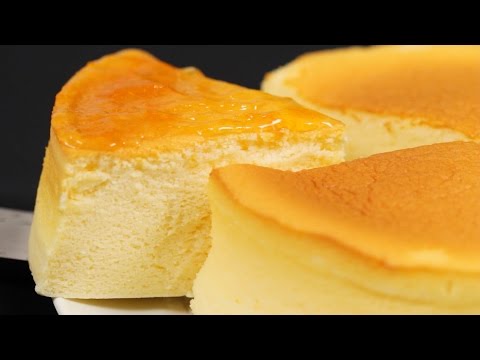 Soufflé Cheesecake (Japanese Cake Recipe) スフレチーズケーキの作り方 レシピ by Cooking with Dog.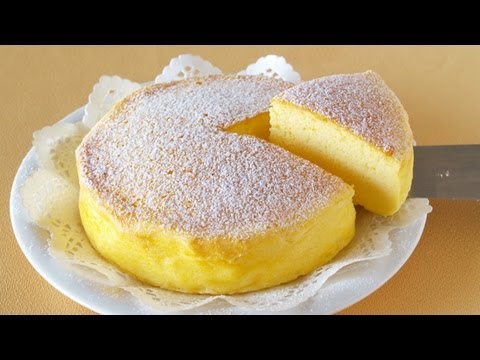 3-Ingredient Soufflé Cheesecake (Japanese Cotton Cheesecake) 材料3つでスフレチーズケーキ by ochikeron.