Chazuke (茶漬け, ちゃづけ) or ochazuke (お茶漬け, from (o)cha 'tea' + tsuke 'submerge') is a simple Japanese dish made by pouring green tea, dashi, or hot water over cooked rice. Ochazuke is one of the most simple traditional Japanese dishes. Good quality Japanese rice, topping variations, Yakumi flavour make delicious Ochazuke
Video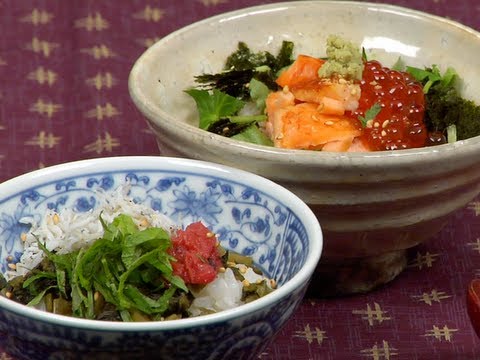 Ochazuke Recipe (Salmon Ikura Chazuke and Umeboshi Shirasu Takana Chazuke) by Cooking with Dog.