We found a bag of mixed dried fruit that will be expired soon. So we decided to use it in a fruit cake.
Recipe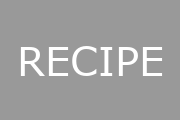 Fruit cake
Chocolate cake made with dried fruit.
Published:
May 2, 2020
By:

Ivan Teoh

Adapted from:
Recipe from

Everyone's Favorite Fruitcake

by

King Arthur Baking

Prep time:
30 minutes
Cook time:
60 minutes
Total time:
90 minutes
Keywords:

Cake

Yield:

8 serving

Category:

Dessert

Cuisine:

Western
Ingredients:
227g unsalted butter

300g (2 cups) brown sugar

1/4 teaspoon salt

1 teaspoon ground cinnamon

1/4 teaspoon ground allspice

1/4 teaspoon ground nutmeg

1 teaspoon baking powder

4 large eggs (about 50g each)

360g (3 cups) all-purpose flour

11g (2 tablespoons) cocoa powder

75g (1/4 cup) treacle

116g (1/2 cup) water

500g mixed dried fruits socked with cherry brandy
Instructions:
Preheat the fan forced oven to 150°C (300°F).

Make sure both butter and eggs are at room temperature.

Use an electric mixer to cream the butter with sugar until smooth and creamy.

Add eggs one at a time to ensure the egg is emulsified with the mixture.

In a separate bowl whisk together the flour and cocoa together with salt, baking powder and ground spices.

Fold the flour into the mixture gently.

Add the treacle and water into the mixture beating gently to combine.

Stir in the fruit with any collected liquid into the mixture.

Pour the mixture in the lined 9 inch pan.

Bake it for one hours or when a cake tester inserted into the center comes out clean.

Turn off the heat and store the cake at room temperature in a container when it is cool completely.
Gallery