Ha gow (anglicized as Har gow) is a traditional Cantonese dumpling served in dim sum. The dumpling is sometimes called a shrimp bonnet for its pleated shape. This dish is often served together with sieu mai; when served in such a manner the two items are collectively referred to as hagow-sieu mai. This recipe for delicate wrappers enclosing fresh shrimp, pork, and bamboo dates back to the early 20th century.
Video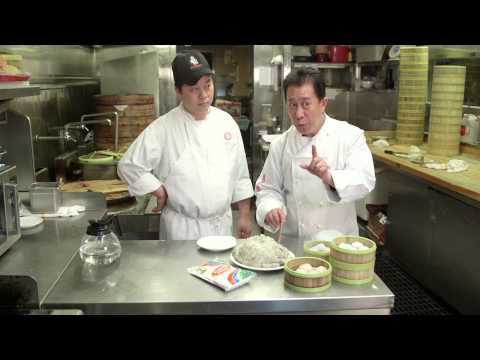 People Cooking Things: How to Make Har Gaw, with Martin Yan by LuckyPeachTV.