This is the first attempt on making chiffon cake. It is very tricky to make. This time, we over baked the cake as it's cracking too much but still taste nice. Some said both baking powder and cream of tartar are optional. We will try without these ingredients in future.
Recipe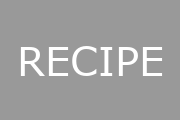 Pandan Chiffon Cake
Chiffon cake with pandan flavour.
| | |
| --- | --- |
| Published: | April 12, 2014 |
| By: | Ivan Teoh |
| Prep time: | 30 minutes |
| Cook time: | 50 minutes |
| Total time: | 1 hour 20 minutes |
| Keywords: | Cake, Chiffon Cake |
| Yield: | 8 serving |
| Category: | Dessert |
| Cuisine: | Southeast Asia |
Ingredients:
8 x 700g extra large eggs (at room temperature)

200g caster sugar

140g plain flour

180ml (3/4 cup) coconut milk

125ml (1/2 cup) olive oil

5g (2 tablespoon) corn flour

1 teaspoon baking powder

1 teaspoon Panda essence

1/2 teaspoon cream of tartar

pinch of salt (700g/12eggs)
Instructions:
Heat the oven to 150 degree.

Shift plain flour, corn flour, baking powder and pinch of salt until combine evenly. Set aside.

Separate the eggs into two bowls.

First bowl, whisk the egg yolk with 50g sugar until light pale yellow. Add olive oil and whisk to combine. Pour the egg yolk mixture in the center of the flour. Fold the flour mixture from sides until well combined and no lump. Add coconut milk and whisk to combine until smooth. Do not over mix. Add Panda essence and mix to combine. Set aside.

Second bowl, whisk the egg white at low speed until foamy. Add cream of tartar at this state while the egg white is still whisking. Slowly increase the speed at this state and add the rest of the sugar (150g) tablespoon by tablespoon until until glossy and firm, just short of stiff peaks. Do not over whisk.

Whisk lightly quarter of the egg white mixture into egg yolk mixture. Do not be afraid to knock out air at this stage. Fold the rest of the egg white mixture slowly quarter by quarter into egg yolk mixture until just combined.

Pour the mixture as low as possible into ungreased 22cm aluminium chiffon tin. Gently tap the tin against the table two to three times to remove any large air bubbles. Bake at 150 degree for 10 minute then increase temperature to 180 degree and bake for another 40 minute. A chopstick comes out clean when inserted in the middle of the cake.

After taking out from the oven, invert the tin immediately. Let it cool completely.
Gallery