This is the first attempt on making no bake cake using condensed milk and whipped cream. It is simple to make with easy to get ingredients.
Recipe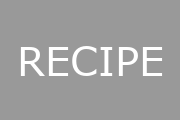 No Bake Passionfruit Cake
It is similar with no bake cheese cake but using condensed milk. We can't call it cheese cake and it does not have any cheese in it. We flavour the basic cake with passionfruit.
| | |
| --- | --- |
| Published: | April 5, 2014 |
| By: | Ivan Teoh |
| Prep time: | 10 minutes |
| Cook time: | 20 minutes |
| Total time: | 30 minutes |
| Keywords: | Cake, No Bake Dessert |
| Yield: | 8 serving |
| Category: | Dessert |
| Cuisine: | Western |
Ingredients:
180g shredded wheatmeal biscuits (crushed)

80g salted butter (melted)

200ml thicken cream (whipped)

395g condensed milk (1 can)

75ml lemon juice

85g passionfruit pulp in syrup

1 tablespoon gelatine powder (optional)

extra whipped cream for decoration (optional)

extra passionfruit pulp in syrup for decoration (optional)
Instructions:
Put the biscuits in food processor and process until finely crushed. If you don't have food processor, put the biscuits in plastic bag or towel and smash them on the table until finely crushed.

Melt the butter in microwave for 10 second.

Pour the melted butter into the crushed biscuits and mix them until well combined.

Pour the biscuits mixture on to a 20 cm (8 inch) spring form pan. Spread and press the mixtures firmly over the base of the pan with large spoon. Put it in the freezer for 30 minute to chill.

Whip the cream till stiff peaks and put it in the fridge to chill.

Mix condensed milk, lemon juice and passionfruit pulp in syrup until well combined. If you want to use gelatine, you can mix in now. I don't use it. Gelatine will make the cake more firm.

Lighten the cream mixture with a scoop of whipped cream. Fold in the rest of the whipped cream into the cream mixture.

Put the cream mixture into the biscuit base. Chill in the freeze at least 4 hours. Best is chill for over night.

Decorate with whipped cream and passionfruit pulp in syrup before serve.
Gallery