Batik cake (Malay: Kek batik) is a type of Malaysian fridge cake dessert inspired by the tiffin, brought in the country by the British during the colonial era, and adapted with Malaysian ingredients. This cake is made by mixing broken Marie biscuits combined with a chocolate sauce or runny custard made with egg, butter/margarine, condensed milk, Milo and chocolate powders. The cake is served during special occasions like the Eid al-Fitr and Christmas. A delicious Milo inspired slice that requires no cooking in the oven. Please note I have included TWO RECIPES here one contains eggs the other does not. The choice is all yours on which to prepare but both are YUMMY. Do hope you EnJoY!
Video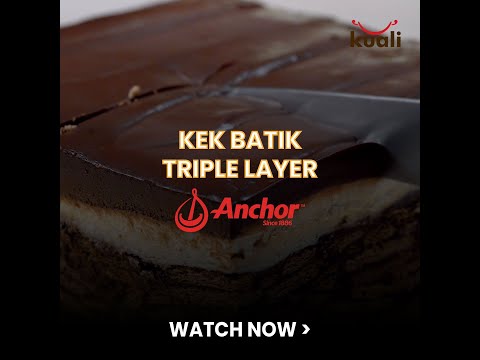 Kek Batik Triple Layer by Kuali.