Pandan coconut layered agar-agar.
Recipe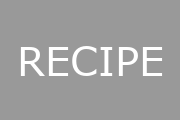 Pandan and Coconut Agar-Agar
Layered agar-agar (jelly) that used pandan essence and coconut milk.
Published:
September 20, 2014
By:

Ivan Teoh

Adapted from:
Recipe from

Agar Agar (agar strips)

by

Cook With No Books

Prep time:
10 minutes
Cook time:
20 minutes
Total time:
30 minutes
Keywords:

Jelly

Yield:

8 serving, 2 litre

Category:

Dessert

Cuisine:

Asian
Ingredients:
20g agar-agar strip

1.6 litre water

150g white sugar

200ml coconut milk

1/4 teaspoon salt

1/4 teaspoon pandan essence
Instructions:
According to the link above, the ratio between agar-agar strip with water is 12g agar-agar strip and 90g sugar per 1 litre water.

Soak agar-agar strip with room temperature water for around 5 minutes.

Bring water to boil and put in the soaked agar-agar strip. Stir the water occasionally avoid the agar-agar burned at the bottom of the pan until all the agar-agar is dissolved.

Add sugar to the agar-agar mixture and stir the mixture till all the sugar is dissolved.

Pour half the mixture into another bowl. On this bowl, add the pandan essence and stir the mixture until the colour is distributed evenly.

Pour the pandan mixture on the moulds to set.

Pour the coconut milk and salt in the clear mixture in the pan. Stir the mixture until dissolved in simmer.

Pour the coconut mixture on the moulds when the pandan mixture is half set.

Transfer the moulds to fridge when the mixture is cooled completely to chill.
Gallery