We were trying make a cake that is constructed of chocolate biscuit base with dark chocolate mousse as middle layer and white chocolate cheesecake as top layer.
You also notice the top layer is melting on the first picture. As I forgot to put gelatine in the cheesecake.
Recipe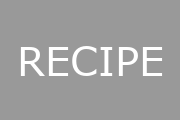 Chocolate Mousse Cheesecake
White chocolate cheesecake with dark chocolate mousse on chocolate biscuit base
Ingredients:
250g chocolate ripple biscuits, crushed

75g salted butter, melted

550ml whipping cream

150ml milk

60g egg yolks (about 4 extra large eggs)

60g sugar for dark chocolate mousse

320g dark chocolate with 85% cocoa solids, chopped

250g cream cheese, softened

50g castor sugar

150ml thickened cream

6g (1/2 tablespoon) gelatine

1 tablespoons boiling water

130g egg whites (around 4 extra large eggs)

200g white chocolate, melted

6 strawberries, for garnishing
Instructions:
Crush the biscuits by hand or blender.

Melted the butter in microwave for 30 seconds.

Mix both biscuits and butter evenly.

Press firmly into the base of a 20 cm (8 inch) spring form pan.

Put them in the freezer at least half an hour for later used.

Mix both 150ml whipping cream and milk in a saucepan and bring them into boil.

Mix egg yolks and sugar in a large mixing bowl until it becomes light pale in colour.

Pour half of the boiling milk into the egg and sugar mixture and whip them until it well combine.

Pour the milk, egg and sugar mixture back to the rest of the milk in the saucepan and stir them constantly until the mixture is thick enough to coat the back of the spoon.

Pour the mixture onto the chopped dark chocolate, mix the mixture until smooth and leave them to cool.

Whip the rest of the cream (400ml) until soft peak form and fold it gently into chocolate mixture.

Pour the chocolate mousse mixture on top of the biscuit base and put them in the freezer for later used.

Beat cream cheese and sugar until smooth using an electric mixer.

Beat the cream with cream cheese mixture until stiff peaks.

Finely chop the white chocolate into small pieces.

Place the white chocolate on the heat proof bowl over the simmer water saucepan.

Stir the white chocolate until fully melted.

Dissolve gelatine in boiling water and allow to cool slightly before folding into cream mixture. Fold in melted chocolate.

Fold the cream mixture into melted chocolate.

Beat egg whites until stiff peaks form and fold into mixture.

Pour the white chocolate mixture on top of the dark chocolate mousse.

Put them in the freezer at least 3 hours for later used.

Garnish the cake with half cut strawberries before serve.
Gallery