Good to have hot curried carrot pumpkin soup on cold and wet weather.
Recipe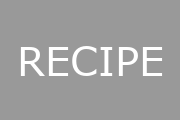 Curried Carrot Pumpkin Soup
Spicy hearty soup
Published:
June 9, 2014
By:

Ivan Teoh

Adapted from:
Recipe from

'At Home' book page 48

by

Michael Caines

Prep time:
15 minutes
Cook time:
30 minutes
Total time:
45 minutes
Keywords:

Soup

Yield:

4 serving

Category:

Dinner

Cuisine:

Western
Ingredients:
180g brown onion (around 1 large size), chopped

4 cloves of garlic, chopped

280g carrot (around 2 medium size)

760g pumpkin

2 tablespoon olive oil

1 teaspoon cumin powder

1 tablespoon Malaysian curry powder

300ml chicken stock

500ml water

cracked pepper

pinch of salt

parsley for garnish (optional)

toasted bread for garnish (optional)
Instructions:
Cook onion and garlic with olive oil for 1 minute without colouring.

Stir in cumin and curry powder for 1 minute until fragrant.

Add the carrot and pumpkin and stir in for 2 minutes.

Add both stock and water into the vegetables and bring it to boil.

Reduce to simmer and cook for 30 minutes or until the vegetables are soft.

Blend the soup until smooth puree and season with salt and cracked pepper.

Serve hot in a bowl and garnish with parsley and toasted bread.
Gallery