This year Christmas I want to try streaming Christmas pudding for one of the Christmas gathering. Most of the Christmas pudding contains suet. I did not make an effort to find it, so this recipe will replace suet with cold butter. One of my friends can't consume alcohol, so this recipe also can't have brandy.
Recipe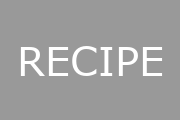 Christmas Pudding (Non Alcoholic)
This version of Christmas pudding is non-alcohol and doesn't contain suet.
Published:
December 18, 2013
By:

Ivan Teoh

Adapted from:
Recipe from

Perfect Christmas pudding

by

Nigel Slater

,

Mary Berry's Christmas pudding recipe

by

Mary Berry

Prep time:
30 minutes
Cook time:
1 hour
Total time:
1 hour 30 minutes
Keywords:

Pudding, Celebration Treat

Yield:

8 serving

Category:

Dessert

Cuisine:

Western
Ingredients:
30g cooking date (chopped)

30g golden raisin

30g black currant

30g sultana

30g dried pineapple (diced)

30g dried apricot (diced)

30g glace cherry (chopped)

20g candied ginger (chopped)

100ml sparkling apple juice

88g self rising flour

125g breadcrumb

1/2 tsp nutmeg (ground)

1/2 tsp cinnamon (ground)

175g palm sugar

125g cold butter (diced)

3 eggs (165g)

1 green granny smith apple (grated)

1 orange juice (75ml) and zest
Instructions:
Sock the dates, raisins, currants, sultanas, pineapples, apricots, cherries, gingers with apple juice. Preferable overnight.

Mix the flour, breadcrumb, sugar, nutmeg and cinnamon in a large bowl.

Rub in the butter into the flour mixture with your fingertips. Do not over mix.

Whisk the egg lightly and then stir into the flour mixture.

Stir in the fruit mixture, grated apple, orange juice and zest into the flour mixture.

Stir in the fruit mixture, grated apple, orange juice and zest into the flour mixture.

Rub the butter on the 1.5 litre pudding bowl and the lid to avoid the pudding stick on the pudding bowl. Cut a baking paper and fix in the base on the pudding bowl.

Pour the mixture in the bowl.

Place a glass jar lid underneath the pudding bowl to avoid direct contact to the heat.

Put the bowl into a big pot with steaming water that cover two third of the pudding bowl and steam for two and half hours.

Cool the pudding and stored in the cool and dry place. For me, I put it in the fridge.

Serve it hot by steaming it for another two hours. For me, I like it cold and with custard.
Gallery